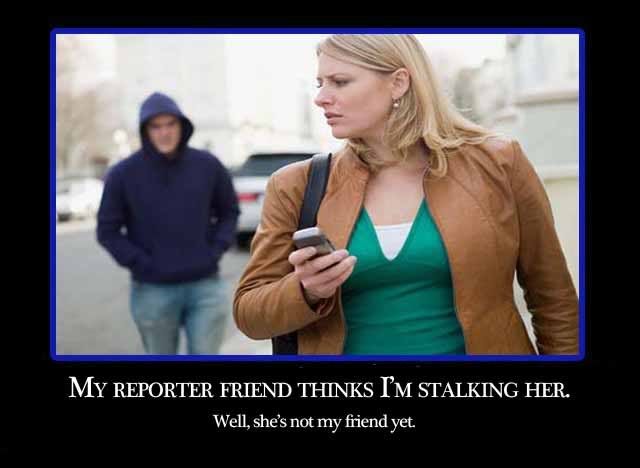 If you saw a reporter from your local newspaper sitting at a picnic table in a local park with his family, and you had a story you wanted him to cover, would you invite yourself to eat lunch with the family and sit down at the table? Of course you wouldn't.
But that's how intrusive you'd look if you tried to connect with him on Facebook, where he prefers to communicate with his family and friends. Some journalists feel put upon—creepy even—if somebody they don't know tries to play in their Facebook sandbox all in the name of trying to get publicity.
There are far better ways to connect with the guy.
Is she on Twitter? If so, do you retweet her content? 
Is she on LinkedIn? If so, what groups does she belong to? Have you joined those groups? You can communicate with her that way without being a first-, second- or third-level connection. 
Have you Googled her name to see what you can learn about her? 
Most people wouldn't bother with these tactics. They're the same people who are always grousing that they can't get coverage.
First published by The Publicity Hound.