Good morning, Yahoo! Don't let me down.
10 tags
Family Reacts to Down Syndrome Diagnosis
A mom talks about telling her and her husband's family and friends about the diagnosis of their son's Down syndrome, and how they reacted. She concludes by remarking that most of her apprehension about family and friends negative reactions was not the reality, and instead received mostly support and acceptance. [View Video Blog Post] See more videos at...
6 tags
Teen: "He has Down syndrome, just like me!"
A mom describes her teen son's positive and enlightened reaction to seeing and being around older individuals with Down syndrome at the National Down Syndrome Congress conference. [View Video Blog] More videos at Down Syndrome for Reel, a video blog of real accounts from real people about living with Down syndrome.
12 tags
Job Opportunity: Manager of Digital Communications
Job Opportunity: Manager of Digital Communications About FARE Formed in 2012 as a result of a merger between the Food Allergy & Anaphylaxis Network (FAAN) and the Food Allergy Initiative (FAI), FARE is a nonprofit organization dedicated to food allergy research and education with the mission of ensuring the safety and inclusion of individuals with food allergies while relentlessly seeking a...
5 tags
Passive Agressive Move by Twitter, NBC Spurs...
The last paragraph from the New York Times Bits of Business Technology blog post "Twitter Learns a Lesson": "Eric Wemple, blogging for The Washington Post, notes the whole controversy could have been avoided. (British newspaper reporter for The Independent Guy) Adams told him, "If NBC wasn't so arrogant and had called me up on Friday afternoon and said, 'Look,...
4 tags
Support the ABLE Act!
Here is my PLEA that you all take 5 minutes in the next couple of days and contact your senator and ask them to cosponsor the ABLE Act. For those who don't already know, the Achieving a Better Life Experience Act (ABLE) would establish tax-exempt 529 accounts for our family members with Down syndrome (or other disabilities). The money in these 529 accounts would give these individuals the...
3 tags
"It's not information overload. It's filter failure."
– – Clay Shirky
Build online forms - it's pretty easy! →
I'm creating an expense summary worksheet for my event committee chairs to submit their spending and income. I think it will make the process easier and motivate my chairs to actually summit the reports more regularly.
4 tags
How to find PR clients
When Linda Jay Geldens attended a computer conference and saw an internal newsletter on a table at the back of the room, she cringed when she saw it riddled with typos. She circled all the mistakes in red and made an appointment to talk with the newsletter's editor. As she slid the heavily edited newsletter onto his desk, she said brashly, "You need me." He agreed and hired her...
3 tags
"In this age, which believes that there is a shortcut to everything, the greatest..."
– Henry Miller
4 tags
Anatomy of the Perfect Tweet Pt. 1
Last week, researchers at UCLA and Hewlett-Packard's HP Labs released a nine-page paper on how to predict the social media popularity of a news article before it is published. Astonishingly, the researchers developed a tool that forecasts popularity with an 84 percent accuracy rate.  The Atlantic's Megan Garber dived deeper into the study, exploring how the research can help media outlets...
3 tags
"Say what you mean, but don't say it mean."
6 tags
4 Cool Ways to Promote Using Instagram
If you have a smartphone, most likely you're using Instagram. I love using Instragram to tell a story of my day using pictures. As cliche as it is, a picture is worth a thousand words, especially when you're a sleep-deprived mom who can barely string together a 3 word sentence. So, why not tell it with visuals - pictures are attention-grabbing, evocative, and promote click ability....
4 tags
54 reasons to send a press release
When should you send out a press release? When your announcement is newsworthy and if it's useful to the reader. It's not news that your grandmother would want to hear about, it's news your grandmother's friends would want to know. What's newsworthy? Here's a list of 54 reasons you might want to write and send out a press release. Announce a new service. Announce...
6 tags
Are you a reporter stalker? The right ways to...
If you saw a reporter from your local newspaper sitting at a picnic table in a local park with his family, and you had a story you wanted him to cover, would you invite yourself to eat lunch with the family and sit down at the table? Of course you wouldn't. But that's how intrusive you'd look if you tried to connect with him on Facebook, where he prefers to communicate with...
4 tags
AH-HA!!
Whether you're a stay at home mom, a work from home mom, a mompreneur or a little bit of everything, never take for granted your ability to innovate and create. It keeps you focused in the haze of sleeplessness and daily chaos and keeps the gate open for future opportunities. My advice is this: write down all your ideas. Read though them every few months. Those ideas may spark new ideas,...
5 tags
Free Bowling for Kids All Summer
This just may be the best deal I've heard of so far this summer. Kids bowl free at AMF Bowling centers every day for the whole summer. Pretty cool, huh! Plus a family of 4 can bowl all summer for $24. Not bad. You do have to pay for shoe rental, and that runs around $3-$4. My friend who told me about this isn't sending her kids to camp this summer, and instead is sending them to the...
3 tags
"If you don't get everything you want, think of the things you don't..."
– Oscar Wilde
5 tags
5 things a WFHM can do to grow her business
1. Start a blog Blogs not only allow you to engage with your network, they also keep your writing skills sharp. Whether you're a professional writer or not, better writing allows you to communicate with people more effectively. 2. Join a baby sitting co-op There are times when the work-from-home mom needs to meet a client in person. Sometimes the kids can join the party; but let's...
4 tags
"For one minute, I thought I was fancy."
– Bethenny Frankel
Ladies Night
It's ladies night at G L Shacks. I happen to benefit because I'm picking up dinner for Tim and I, and why not grab a frosty tall one at the bar while I wait for my order. Strange, though maybe not so strange, the place is crawling with dudes. I guess this is the norm. Men show up to Ladies Night because they expect their pick of chics. But ladies avoid so called ladies nights because...
5 tags
"Spaghetti can be eaten most successfully if you inhale it like a vacuum cleaner."
– Sophia Loren
4 tags
Diaper Wreath
We had a sprinkle brunch for Shannon's second baby to come at our house. It was small - just the sisters and mom, but I wanted to spruce up the house a bit. I didn't want to bring out the boring diaper cake, so I changed it up with a diaper wreath. It was super easy to make. What you need: About 20 diapers Rubber bands Foam wreath circle from Michael's or Joann's...
5 tags
Killer Bread Pudding for Book Club
I'm making my killer bread pudding for book club tomorrow. It's a new book club with a new group of ladies, so my instinct is that I need to make a good impression with my food because my insightfulness with the book may be lacking. I did read the book! "Extremely Loud and Incredibly Close." I enjoyed it.The book reminds me more of poetry than prose. Much of the writing...
10 tags
Making Maman's Chili
I'm making my husband's grandmother's chili tonight - eek! Better get it right. The recipe is relatively easy, and delicious. I'm putting my own work-from-home spin on it, so I can prepare ahead of time and avoid making unnecessary trips to the store for ingredients I don't have in my kitchen. MAMAN'S CHILI (in a crockpot) 1 1/2 lbs. ground beef 1...
7 tags
"You try to raise two twins age four and be obsessed with murder and see how it..."
– Nancy Grace on #WWHL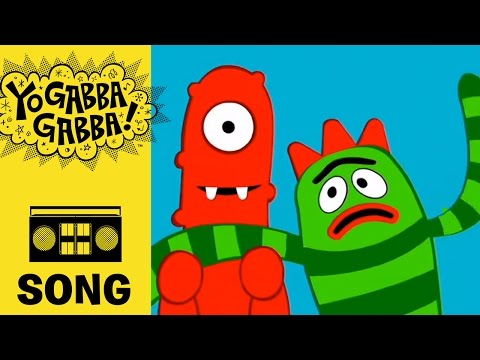 7 tags
"Be yourself. Because if you are, you aren't going to have to worry..."
– Sondra Christie (N.J. Gov. Chris Christie's mother)
5 tags
"All labor that uplifts humanity has dignity and importance and should be..."
– Martin Luther King, Jr.
5 tags
You Best Sales Tactic Shouldn't Be Lying
I admire door-to-door salespeople. It's a wicked hard job, and it's rarely gratifying. The pay can't be better than mediocre, and can't be much better than unemployment. I spent 10 hours selling coupon books door to door on a "job interview" - it was one of the worst days of my life and I'm still working through the esteem-depleting horrors of the day in...
4 tags
"If you were shooting diamonds out of your penis, I wouldn't be having sex five..."
– Bethenny Frankel
6 tags
Bonzo for Bethenny!
I'm so excited for the upcoming season of Bethenny Ever After…! On so many levels, watching the first episode was like watching the story of MY life - from kiddos to husband to work - the life of a work from home mom can be ubiquitous.  Anyway, hats off to Bethenny. Season 2 looks great. Aside, I learned on WWHL that Jill, Kelly and Alex aren't returning to RHNY. What reasons...
4 tags
"If you don't like something, change it. If you can't change it,..."
–  Maya Angelou
9 tags
Sleep Training, Day 1
On my husband's desperate insistence, I started sleep training our 10 month old daughter today. We successfully weened her off the 2am bottle last month, but she is still not falling asleep independently - neither for nap or at night - and she's regularly waking up in the middle of the night. What prompted the immediate need for sleep training was that Allison decided that midnight to...
6 tags
Say it with Animal Crackers
For my daughter Elaina's second birthday, we celebrated with an animal-themed party at home with 30 of our closest family members. Keeping with the theme, I used animal crackers to create a room-wide sign announcing "Happy Birthday Elaina." I used construction paper, animal-shaped crackers (any brand), and white liquid glue, and my husband hung each letter individually with...
4 tags
Twitter Stats
Followers: 338 I'm down. I don't know what happened.
4 tags
I took the week off
It's amazing what doesn't happen when you take the week off. You can still meet goals if you take periodic breaks, but don't expect projects to work themselves if you're not working them.  Here's what I mean: I took the week off from my Twitter Immersion, while I nursed my kids and myself back to health after a terrible bout with the stomach flu. My tweeting was...
5 tags
Twitter Stats
I'm up 6 more followers today. Thanks to bud @socialspeaking who #ff'ed me to some of her best tweeters. I've increased my tweeting probably 600% since I started my Twitter immersion. I can see that's it's certainly helped me gain followers but tweet rate isn't a magic bullet.
5 tags
I just can't rely on my friends.
Let's be honest, my friends, family, acquaintances and colleagues are NOT on Twitter. wth? I imported my entire address book into gmail to check for Twitter handles, and it found 14 Tweeters, in my address book of more than 700, who I'm not following. I'm already following 53. I'm just going to have to make friends on Twitter…